Welcome to MLP Series Resource's dedicated page to the new My Little Pony series, Friendship is Magic!
Check out the new
Hub Pony Guide
where you can find albums dedicated to each pony!
Friendship is Magic hit the airs on October 10th, 2010 to the excitement of both young fans and old. Embraced by the adult My Little Pony community this series uses both a mixture of featuring new ponies while being based around a core group of six ponies (scroll down to learn about each main character).
Friendship is Magic airs on Hasbro's new channel The Hub (formerly Discovery Kids) and airs every Friday afternoon at 1:30est. There will be 26 episodes in the first season and a second season is affirmed
Sneak previews of what's coming up in the season via the Hub Bio Videos:
About the Ponies
Applejack
Apple of most farmers' eyes, Applejack is one hard working pony. Dependable and down to earh she isn't afraid of jumping in with all hooves and getting the job done. A real problem solver and incredibly honest, she is the go to pony for advice. Charming to the core this perfect girl is a friend indeed.
Fluttershy
A friend to the forest, Fluttershy is the gentle, soft spoken member of the group. Sweet and caring, she makes plenty of space in her tucked away cottage for helping anyone in need of her love and care, especially her little animal friends. But don't be fooled, although she is timid she is a determined pony with admirable strength, she always defends those who are treated unfairly. With an enormous heart and the ability to fly, this pegaus pony is a gentle soul who always rises to the ocassion and is always there when her friends need her.
Pinkie Pie
Pinkie Pie keeps her pony friends laughing and smiling all day. She believes every day is worth celebrating and loves to throw parties with her pony friends. The only thing pinkie pie loves as much as her friends, and parties, are sweets.She loves to visit the sugarcube sweet shop. She is always positive and always helps the ponies see the bright side, you can count on Pinkie Pie for lots and lots of fun.
Princess Celestia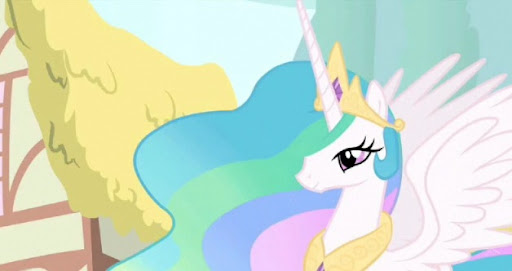 This magnificent princess pony is the ruler of Equestria. Princess Celestia is the most magical pony, she is responsible for raising the sun and the moon to create light and darkness in Equestia. She is the only pony with a unicorn's horn and pegasus wings. Wise and kind she is a mentor to Twilight Sparkle, all of the ponies look up to her and depend on her. Some say she is so wise because she is over one thousand years old.
Rainbow Dash
Rainbow Dash is her name and adventure is her game. A true hero, this rainbow haired pegasus pony is as fast as they come, flying through the air with jaw droping speed. Athletic, brave and confident, she's also a bit mischevious and always first on the scene wherever danger is at hand. Whether travelling to distant lands or taking on mystery and magic, this pretty pony is ready to fasten her seatbelt for the adventure of a lifetime.
Rarity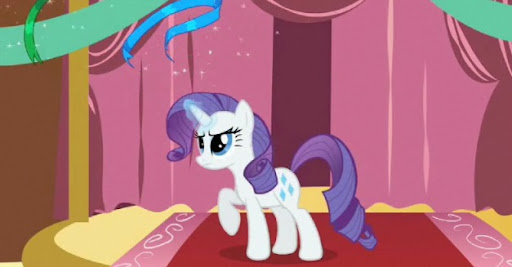 Finding another unicorn pony as beautiful as she would be a rarity for sure. This talented fashionista almost always turns heads and she loves every minute of it. She dreams of one day designing a beautiful dress for Princess Celestia. Until then, she continues to prance around ponyville like the belle of the ball. This pretty pony is just as beautiful on the inside as she is on the outside and as generous and caring as she is talented, she loves to help her friends look and feel their best.
Twilight Sparkle
Meet Twilight Sparkle, she loves to read and study. The royal Princess Celestia of Equestria has charged Twilight Sparkle with learning something new, the meaning of friendship. She has a powerful gift for magical spells and uses it to lead her new friends through adventures in Ponyville. There's no problem Twilight Sparkle can't solve, especially with the help of other ponies, a little bit of magic, and guidance from Princess Celestia.